Are you tired of struggling to put on your socks every morning? Do you have trouble bending over or have mobility limitations?
Introducing the Sock Helper Aid Tool - the easy-on, off solution to putting on your socks with ease!
Made with high-quality ABS construction, the kit is durable and easy to use. Simply attach the two pieces of the handle together, put the sock heel side down on the sock cradle, and roll the sock down until the toe is at the top. Lower the kit using the handle and slide your foot into the sock slowly.
Now you don't have to struggle to get dressed. Order your Sock Helper Aid Tool today!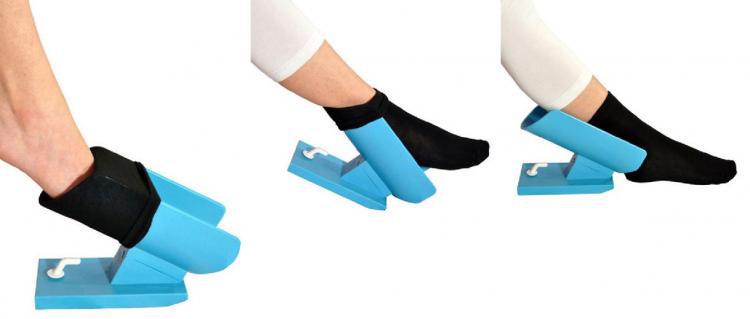 Durable & Sturdy
Made of high-quality ABS material, you will use the kit for a long time without worrying about it breaking or wearing out.
Perfect for Pregnant Women
Pregnant women often struggle with putting on and removing socks due to the added strain on their backs. The sock slider is the perfect solution to make their daily routine more comfortable and effortless.
Works with All Socks
No matter the type of socks you wear, whether it's ankle socks, knee-high, or compression socks, this tool is designed to fit all types of socks comfortably.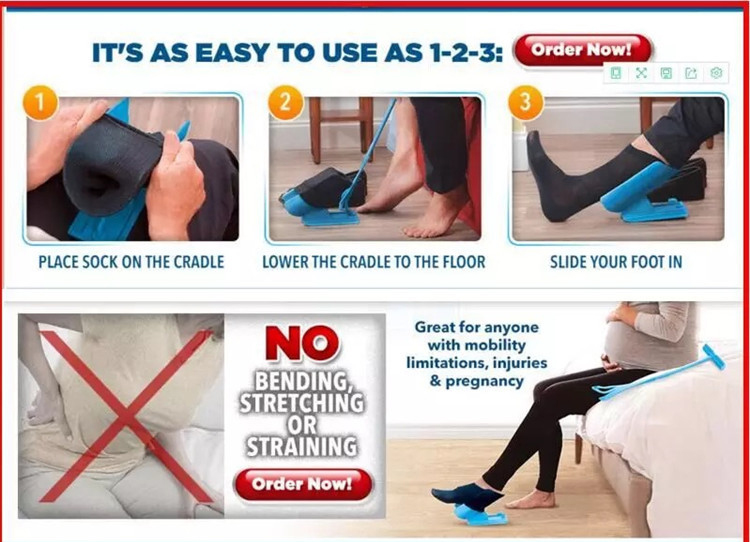 About this item
Effortless Sock Wearing - Simplifies sock wearing. No bending or awkward stretching
One Size Fits All - Works with all types of socks, no matter the size, style, or material
Designed for Comfort - Ideal for seniors, pregnant women, and those with mobility issues
Easy Shoe Wearing - The handle doubles as a shoehorn, making it an all-in-one solution for hassle-free footwear
Easy to Store - The parts can be disassembled for compact storage