Make your favorite juices with just one click!
Boost your health by making healthy drinks! This Blender is great for making nutritious yet silky smoothies, juice, blends, shakes, and baby food wherever you are~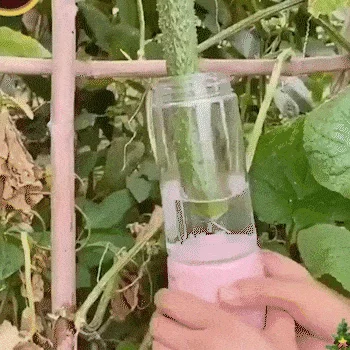 Live fit and healthy! Try this Portable Juicer it is a functional kitchen gadget that offers you blended recipes in just one click! Just slip it in your pocket and make your favorite drinks and recipes wherever you are!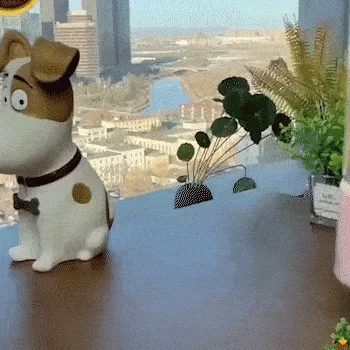 Stay on track and achieve your health and fitness goals! This portable juicer is perfect for creating new flavors and nutritious recipes, whether it's smoothies, protein shakes, iced drinks, salad dressings or pasta sauces - it's all possible with our portable juicer!
SMALL BUT POWERFUL- It's designed with 6 pcs of stainless steel blade, strong power system, pure copper motor, and quick speed which can effortlessly break the ice cube, frozen fruits, seeds, vegetables into a tasty smoothie or shake in 90 seconds.
SIMPLE & SAFE TO USE- Single-button operation makes this portable blender simple to use. Built-in safety features prevent overheating and also ensure that the unit will not operate if components are improperly assembled.
SAFE & DURABLE MATERIALS- Made from food-grade materials, fully enclosed design with enhanced leak prevention, durable stainless steel sharp, built to last.
USB CHARGING- Intelligent adaptation, charging by USB port (computer, car USB, power bank). Charging time is about 3 hours and when fully charged can work up to 6-7 times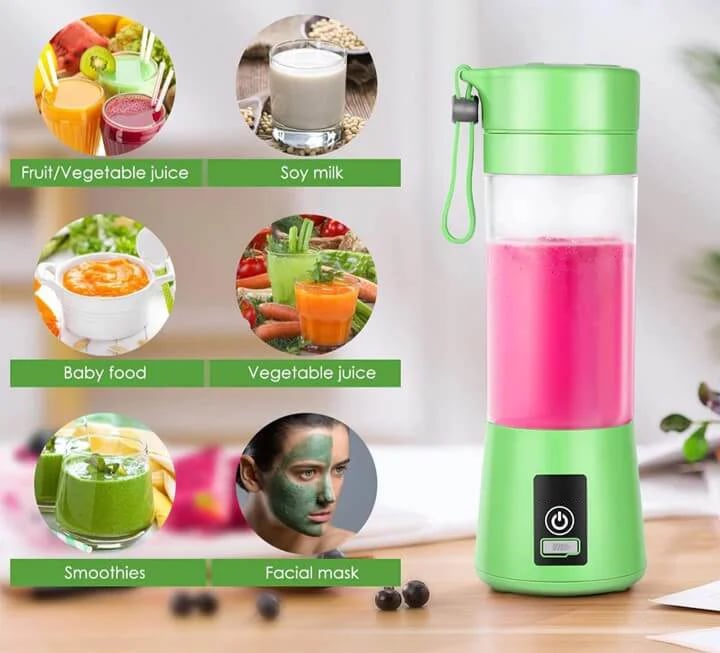 Features:
Portable: The lightweight design makes it easy for you to carry it to school, the office, the gym or the park - wherever you want.
COMPACT DESIGN- Easy to store when not in use and easy cleaning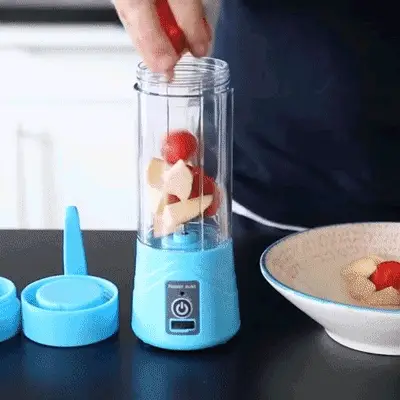 Rechargeable: The Active juicer is equipped with a built-in 2000mAh battery, which can be easily charged via a power bank, laptop, computer, cell phone or wall outlet.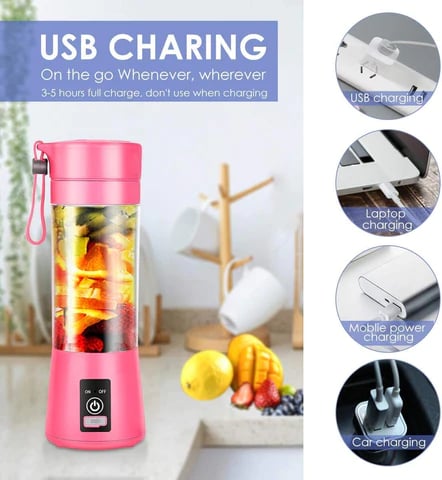 Easy and Safe: Just add water and liquid soap to the juicer and turn it on. It cleans itself - ready for the next use.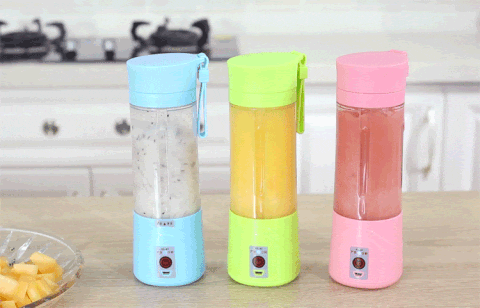 Multifunctional: With our Active Juicer you can make juices, milkshakes, smoothies and baby food. It is portable and convenient for daily use.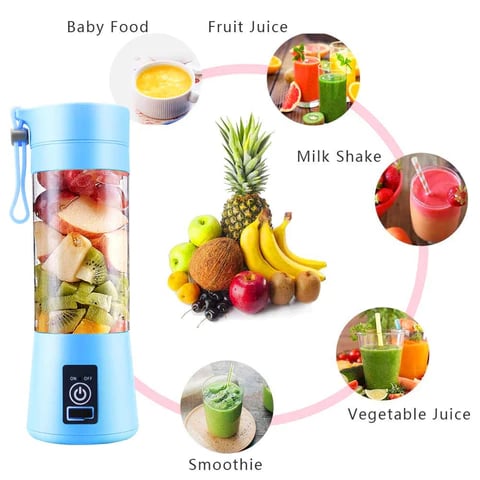 Specification:
Material: ABS + PC + stainless steel + silicone
Power Supply: USB rechargeable
Voltage: 3.7V
Power: 150W
Capacity: 380ml
Battery: 2000mAh
Weight: 400g
Single use time: 30s
Endurance: 10-15 times
Charging Time: 4 hours
Color: Random
Size: 85 * 85 * 235mm/8cm * 8cm * 23.5cm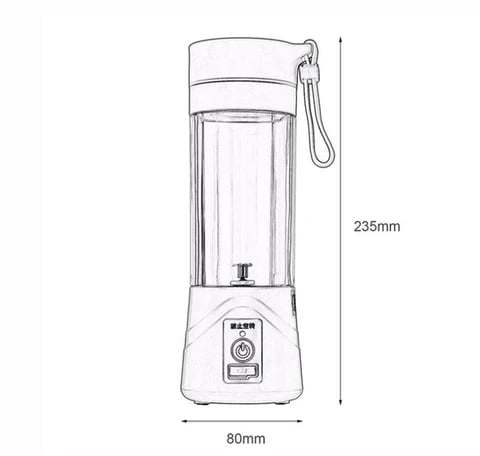 Package Includes:

1 x Portable Electric Juicer